How to Lead Marketing Strategies during COVID — A Conversation with Leaders
By Holly Chen & Shari Jones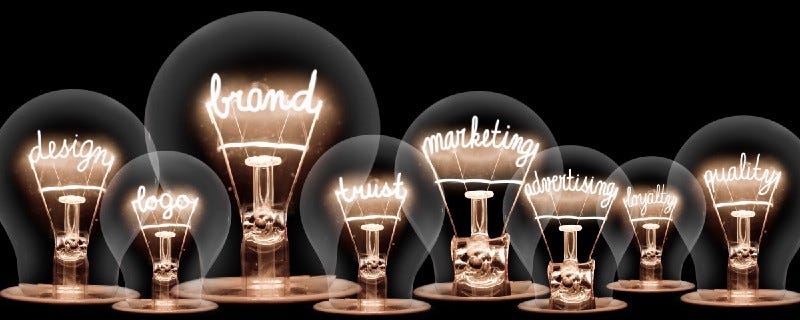 By Holly Chen & Shari Jones
A few weeks ago, we convened a group of senior marketing leaders to have a real and raw conversation about what it's like out there to market in a time of quarantine. What we found surprised us. COVID certainly conjures up feelings of uncertainty, confusion, and fear: we are all working in a time of stress as we take care of our families, our co-workers and our customers. Yet, in talking with our peers, we found that the Great Pause is also bringing reflection, resilience, and creation. Here are some takeaways from our conversation.
It starts with Trust.
Trust and transparency is what we all crave right now — from our leaders, brands and the companies we rely on. It goes the same for our marketing messages — clarity, openness, direct communication that tells it like it is, shows our customers that we authentically care about them and respect them. While we can still be out there building business — and our customers will tell us how much they welcome our efforts — now more than ever, the first order of the day is earning and keeping customer trust.
People will remember how you were during this time. We are shifting our approach from driving awareness and new client acquisition to supporting and engaging current customers. We're taking the long view with loyalty, providing support at all levels, large and small clients. We've seen great brand moments: companies shifting from making clothes to making masks. Four Seasons Hotels offering rooms for first responders and front line workers. Coworking spaces offering virtual workshops and learnings. Companies need to show that we're really in it together and we're committed to taking care of our customers.
Sensitivity to messaging has increased. Everyone has been touched by COVID — friends and family experiencing illness, people losing loved ones and their jobs. Messaging shifts need to go beyond copy. For example, shifting the message from "Buy car X" to "We're in this together. Buy car X", is not helpful right now. "Now you're at home, buy these luxury pajamas" messaging falls flat and risks coming across as tone-deaf. The right strategy is not Buy Buy Buy. As marketers, we need to think about what our brands bring that can (really) help right now — whether through thought leadership, content and product — in service.
Balance brand and promotion. We're seeing brands out there getting it right. We know from our experience in the 2008 recession that straightforward price discounting strategies are most effective vs tricky promotions. But we need to balance the message. A good example is Sports Basement: they are actively supporting local businesses and offering customers useful DIY tips. And while they mention promotion, the split is 95% content and 5% promotion. It's a great case of adding value through useful content and offering real value.
Pivot from Reactive to Adaptive.
Our marketing peers told us, at the beginning of the coronavirus crisis, they were in reactive mode, cutting spending, conserving cash, pausing — for good reason. Now marketers are starting to move out of Reaction to Preparation, and thinking about the next 30, 60, 90 days. Many of us had to rapidly shift our plans 180 degrees. It's a time for keeping nimble, shifting spend and strategy as we learn new information. It's not the strongest that will survive, it's the most adaptive.
We need to set aside old assumptions as our customer's needs are changing and evolving. What was true before COVID may or may not be true now, or may or may not be the most pressing need. Now is the time to be reaching out to customers, having conversations and understanding how their needs are shifting. It's an opportunity to question old ways of doing things and cut out anything that does not add value to users. A lot of fat will be cut out. And that's a good thing.
Some of us made the case for being Aggressive. For those who have the balance sheet to support acquisition, there are increasing opportunities to acquire customers at costs we have not seen in quite some time. For example, given travel restrictions, advertising in the travel industry came to an immediate halt. OTAs are not bidding on advertising right now, and we're seeing the lowest CPC and TV rates ever. Our marketing partners on the call cautioned that brands should beware of the risk of going dark. A study from Cornell showed that companies who invested in awareness during the last recession came back stronger than those who went dark. Use a test-and-learn approach to see if this applies to you.
Take the Long View on Investment. While there are opportunities to be had and cost per impression is cheap, customers are hesitant to buy. As a result, we have seen lower conversion rates. As marketers, we need to look at downstream metrics and measure both short term and long term impact — such as LTV — to see if the investment pencils out. Companies are still willing to make the investment if there's proof for time to value and ROI and are showing tolerance for longer pay-back windows.
Shift how we approach Sales and Service.
Balance Brand and Growth and measure your results. As we mentioned above, acquisition and conversion are challenging metrics for growth marketers in the current environment. We've seen companies emphasizing Retention metrics over Acquisition. Brands are increasingly working on how to retain the best customers and drive LTV with taste and reason. Our group acknowledged that LTV reflects both brand health and growth marketing health — which means it bridges the gap between brand and growth marketers.
Shifting our approach to Sales. We all agreed it's challenging and in many cases not appropriate to do outbound sales right now. For many prospects, the last message they want to receive is an outbound sales message. How can we help our sales teams? Some of us are changing our sales team metrics from Winning New Business to Meetings with Existing Clients. We are using this time to build the product roadmap — listen to what our customers need and build a better product. Some of us are trying temporary Free Trial or Free Offers, offering real value to customers and providing the sales team an opportunity to do an official close while we calculate LTV on the backend. Some of our smaller brands are focusing on partnerships, sharing leads with complementary partners to help bridge the volume gap.
Service is becoming a bigger part of marketing. We heard from the group that in some companies customer service is coming together quickly under the CMO, Chief Digital Officer, or Chief Customer Experience Officer. This enables a seamless customer experience, allowing teams to pull marketing insights into customer service agent conversations and sharing real-time customer insights from Customer Service with marketers. This is a trend that is looking like it will accelerate and result in a more permanent shift post-COVID.
Be the beacon in a time of ambiguity.
Marketers have a role to play as leaders in the organization. Our proximity to customers and the forward-looking nature of our work means that we can play a role in helping our brands listen, learn and shift into a proactive stance. We are resourceful and optimistic, keepers of culture and brand values. We can lean into this moment and play a leadership role as we help our companies, our co-workers and our customers come out of this challenging time better than we were when we entered it.
Have a plan. We all agreed that while plans change, we need to plan for a variety of outcomes. We are all doing scenario planning. We are staying flexible and adaptable. Where growth comes from will change, so be nimble in redefining your source of growth. You may be 70% wrong when you start, but it's better to pivot as you go rather than having no plan.
We're all in this together. Let's lean on one another in this difficult time. Reach out to colleagues, customers and co-workers. Ideas and support come from all areas. We will move past this together.
This article was originally published on Linkedin.
Thanks for contributions from Adam Deflorian, Ian Hill, Jackie Davis, Kevin Lord Barry, Lindsay Binette, Megan O'Connor, Meredith Bagdazian, Michael Brooks, Paul Friedland, Stefanie Yu, Stephanie Kong and Tarris Horton.
Holly Chen is a Growth Advisor, Investor, and Keynote Speaker. She's the former Head of Digital Marketing at Slack, held senior roles at Google, Gucci, mySkin, and advised clients such as MasterCard, Time Warner, AT&T, Sprint, UBS, and Morgan Stanley at Deloitte Consulting and A.T. Kearney. She's on Twitter, Linkedin, and Medium.
Shari Jones is a Brand Marketing consultant and Executive Leadership coach living and working in San Francisco. She has led brand marketing teams as a CMO and VP Marketing for Stitch Fix, Levi's and Xojet. She's on Linkedin and her website.